Pinecoast Creative started in 2015 as Katie Thompson Design. In 2019, we expanded and re-branded into a full-service web design agency, and we're continuing to grow! Our team now includes a branding expert, a copywriter, a maintenance technician, a front-end developer/web designer, and a back-end web developer.
We all run our own businesses- we work from home, we have families, and we juggle all the responsibilities and have all the same struggles that come with being a small business owner. We know how vital websites are to small businesses and the impact a well-made website can have on your bottom line. It's our mission to provide you with a website you're proud of so your business can succeed.
We can't wait to get to know you and learn about your unique goals. Hopefully we can work together for years to come!
We do what we say we're going to do.
We support small businesses.
We believe in good vibes & positive thoughts.
We appreciate respect & kindness.
We know communication is paramount.
We value honesty and integrity.
We prioritize work/life balance.
We want to make people happy.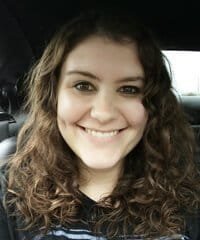 Katie Thompson
Owner, Web Designer & Developer
Pinecoast Creative is Katie's creation and she has been enjoying every minute of it. With a Bachelor's Degree in Web Design and Web Technologies, Katie has the skills and expertise to create beautiful websites that work for your business. Katie is a mom to a rambunctious and fun 6 year old boy, a super sweet and giggly baby girl, and is a proud military wife. She currently lives in Antrim, New Hampshire, and enjoys exercising, drinking coffee, and watching comedy specials on Netflix. On the weekends, Katie loves camping in the mountains with her family and visiting her home state of North Carolina.
Kristina Phelan
Copywriter
Pinecoast Creative partners with Kristina to write content and blog articles for clients. Her business, Prosely Creative, is 2 years old and she holds a Bachelor's Degree in English. Kristina enjoys writing for a wide range of industries and is excited to partner with Pinecoast Creative in creating website content that makes sense and resonates with customers. Kristina lives with her husband and 3 kiddos on a farm in Central Illinois. She loves to read and scrapbook when she isn't working, playing tennis or shuttling her kids around.
DeAnne Clifton
Website Wizard
Pinecoast Creative partners with DeAnne for all sorts of Website Wizardry.  She hung the shingle to her business, Little Town Marketing, LLC in 2015. DeAnne brings over 20 years of experience to share with our Pinecoast clients.  She has expert skills in WordPress, Woo Commerce, Shopify, and anything "web".   She creates great visitor/user experiences.  DeAnne's cat "Mia" is an excellent co-worker.  DeAnne and her hubby love to travel. When DeAnne is in shape, she likes to swim and lift heavy things.    
Bios for branding and social media management coming soon!